Aquatic Facilities
Aquatic Facilities
Michael Wenden Aquatic Leisure Centre has something for the whole family to enjoy! It is the perfect place to relax, play or work on your overall health and wellbeing.

Our aquatic facilities consist of an outdoor 50-metre swimming pool, splash park and an indoor hydrotherapy and program pool. Come in and see what we have to offer you, we look forward to welcoming you to the centre!
50m Outdoor Pool
Our 50m outdoor pool consists of 6 lanes, making it perfect for school carnivals, squads and swimming programs. You'll also find a very beautiful beach area, ideal for toddlers, children and parents.

Surrounded by plenty of picnic areas, shade and seating making our 50-metre pool the ideal location to spend time with friends and family.
Indoor Hydrotherapy and Program Pool
Our hydrotherapy/program pool is home to our fast growing GOswim program and our aqua aerobics classes. It is heated to a comfortable temperature making our swim school and aqua aerobics classes that little bit more comfortable.

This multi-purpose pool is also ideal for patrons going through rehab, individual aqua exercise and recreational swimming.
Splash Park
Our newly built splash park features a number of sprouts, fountains, water pistols, tipping buckets and waterfalls. Cover by a shade sail, the splash park is the perfect place for all ages to enjoy.

Parents can sit back and relax knowing their children are safely playing in our closed in splash park. Please ensure you remain withihn arms reach of all children under the age of 5 years and non swimmers.
Aquatic Rules
For the safety and comfort of all users of this facility, please observe the following rules:
No Diving and Bombing

No Running and Pushing

No Ball-Games and Large Inflatables

No Smoking

No Alcohol and Glass

No Abusive Language or Behaviour

No Misuse of Aquatic Equipment

Proper swimwear is required

Parents must be within arms reach of all children under the age of 5 years and non-swimmers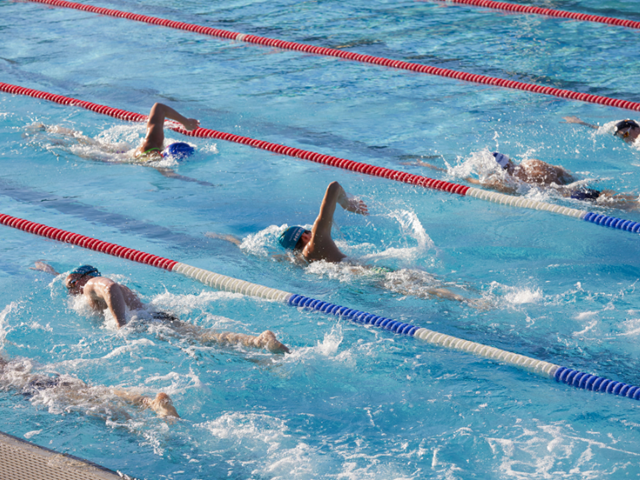 Casual Swimming
If you're not a member, you're welcome to come in and visit Cabarita Swimming Centre during operating hours to utilise our swimming pool facilities.